Maintain your existing business network.
You rely on your business network every day to effectively manage your operations. Without a reliable network, it's hard, or even impossible, to keep your business up and running. This is why our team at Aggie Technologies NC, LLC is here to provide network support services to effectively assist your business in Durham, North Carolina.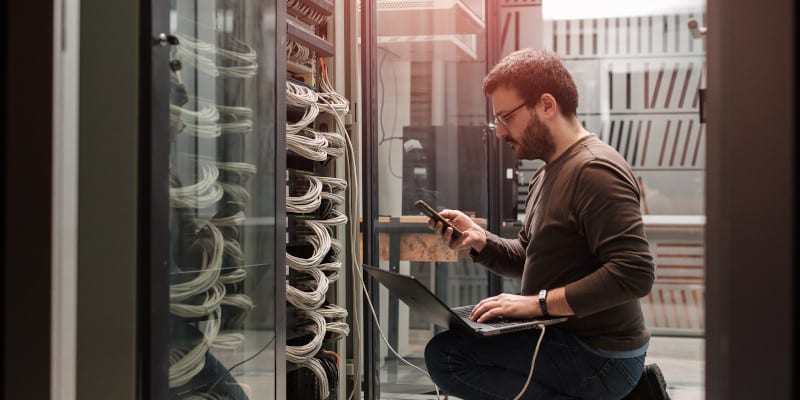 Our network support services refer to a variety of different solutions, including:
Remote monitoring
Diagnostics
Troubleshooting
Scheduled updates of antivirus software
System upgrades
Network connectivity
Application patches
The main goal of our network support services is to make sure your network consistently runs at peak performance. We work hard to stay ahead of the competition by providing reliable, transparent, and responsive network support services. Whenever you need us, turn to us. We'll manage your network without issue, so you can focus on running your business.
We know that when your business' network goes down, you lose money and productivity. Our support technicians will get your network back up and running in no time, ensuring you can run your business without a problem.
We customize our network support services according to what your business actually needs. Talk to us about how we can enhance your business' network and improve the ongoing reliability of your operations – contact us today to speak with one of our experienced IT professionals.
---
At Aggie Technologies NC, LLC, we offer network support services in Durham, Burlington, Garner, Hillsborough, Raleigh, Cary, Wake Forest, Mebane, Goldsboro, Clayton, and Chapel Hill, North Carolina.
Similar Services We Offer: