Our team of tech-loving people wants to be your managed IT service provider!
When you need help with your IT quandaries, our managed IT experts at Aggie Technologies NC, LLC have you covered! Our team consists of several individuals who have served thousands of customers over the years, and we want to let you get to know a little bit about us.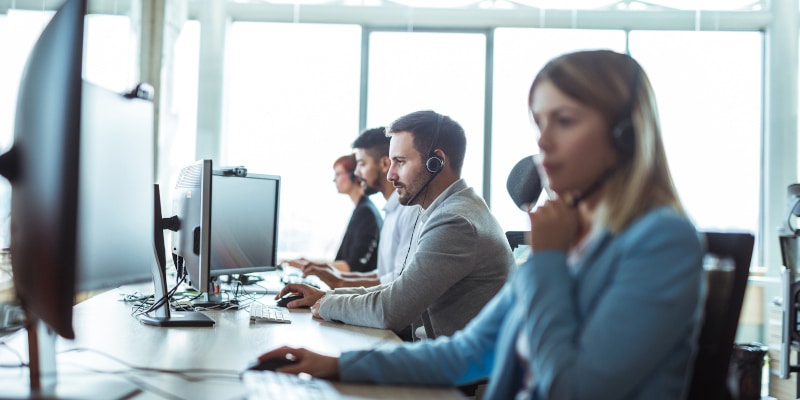 Brian Scott, CEO
The owner and technical lead for our company, Brian is a true "techie" and has been since entering the industry in 1985. Starting his career in IT with IBM after graduating high school, he has enjoyed a lengthy and rewarding corporate career in enterprise systems management. In 2004, he wanted to strike out on his own and started Aggie Technologies NC, LLC with a lifetime friend. Focusing on maintaining stability from an IT perspective for clients and fostering growth while utilizing emerging technology, our company feels every person and business should know they are valuable. Brian is a graduate of North Carolina A&T State University and a Durham native.
Cheryl Mitchell, Business Technician
Cheryl has an incredible amount of experience in the information technology services industry. She is a strong information technology professional with a master's degree in information technology and a concentration in information security and assurance. She has been with Aggie Technologies NC, LLC since 2011 working with contract clients on cloud computing and storage, computer repair, domain name systems (DNS), server setup and maintenance, Microsoft, and Google apps.
Sean McMillon
Sean McMillon; is a native DC, Washingtonian. Sean's IT Professional career begin over 20 years' ago. His knowledge and experience include but not limited too; Project Management, System Development Lifecycle Implementation, Integration, Engineering, analysis, and a host of other developmental and service delivery activities.
Within the past 14 years of his career; Sean has designed, implemented, and executed multi-million-dollar turnkey systems in both the State/ Federal Healthcare industries, corporate and private domains.  During that time, Sean developed a solid reputation for successfully and profitably managing numerous concurrent projects through all project phases.
Sean has shown quality leadership that invokes committed professional participation on the contractor and subcontractor levels and developing mutually respectful relationships. Sean believes thinking outside of the box and maintaining a meticulous attention to detail; along with inspiring his team to accomplishment, and quality in delivering on-time project execution, is the key to success.
Walter Gould
Walter Gould has over 30 years of experience with information technology, particularly with the design, development, testing and documentation of large-scale software projects and is now shifting focus to the IT services industry.  Walter is a native of Raleigh, North Carolina and holds a BS in Computer Science from North Carolina State University. He is currently persuing a MBA, with concentration in Business Analytics, at the University of North Carolina at Pembroke
We are a team of tech-loving people who are out to make IT services simpler and easier for businesses and companies large and small in Durham, North Carolina. For more information about us or our business, please contact us today.