Switch your phone system over to the cloud.
Cloud-hosted VOIP is a type of business phone service that routes your calls through the internet. Today, most cloud-hosted VOIP systems come with advanced features, like long-distance calling, video conferencing, call recording, and auto attendant. Here's how these systems work:
The VOIP system takes the audio from every phone call and turns it into packets of data.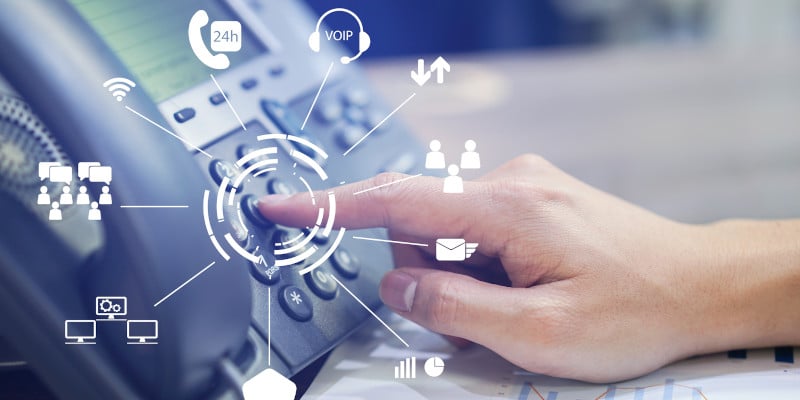 This data does not require the use of a traditional phone system with wires because the data packets are sent over the internet.
These phone systems use your business' existing internet connection, so a cloud-hosted VOIP system can reduce the cost of a business phone system and reduce outages.
With a cloud-hosted phone system, your team can take your phone system wherever they are and use it as long as they have an internet connection.
If your business in Durham, North Carolina wants to make the switch to a cloud-hosted VOIP system, contact us at Aggie Technologies NC, LLC. We are IT solution providers known throughout the area for our customizable technology solutions, excellent customer service, and effective solutions for businesses in all industries.
You can keep all of your business' existing phone numbers when you make the switch to a cloud-hosted system, and we will make sure that switching over is a seamless, simple process. We will teach your employees how to use your new cloud-hosted VOIP system and troubleshoot any issues that arise in the meantime. If you want to learn more about taking your business' phone system to the cloud and benefiting from the reliability and cost-effectiveness that comes with it, contact us today.
---
At Aggie Technologies NC, LLC, we offer cloud-hosted VOIP services in Durham, Burlington, Garner, Hillsborough, Raleigh, Cary, Wake Forest, Mebane, Goldsboro, Clayton, and Chapel Hill, North Carolina.