Our cloud solutions ensure that you have the storage you need.
Technology moves fast, and many businesses struggle to keep up! Here at Aggie Technologies NC, LLC, we want to help you move along with the speed of technology so that you can harness the power of new systems and utilize them to your advantage. If you are in the Durham, North Carolina area and wondering about cloud solutions for your business, we would love to help you.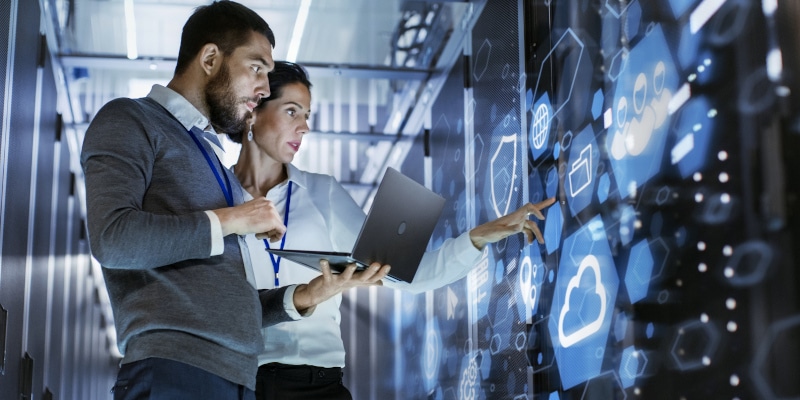 Cloud solutions offer you storage and computing power in the cloud. Often a source of physical storage and servers that are located remotely, the cloud allows businesses and individuals greater flexibility and collaborative efforts over traditional computing options. This makes it an advantageous option for any business, old or new. Cloud solutions are cost-effective, make smart use of storage space, allow for backups and recovery, are able to be scaled up at will, and give business owners greater control over their content and security.

Our cloud solutions offer you a variety of different services that can be beneficial to your business. You will receive a cloud-hosted VOIP, cloud storage, cloud backups and more that will all work to your advantage when it comes to starting or growing your business. Our cloud solutions ensure that online backup is completed every 15 minutes, with alerts that notify us if there are issues with failed or missed backups. In these instances, we aid you in the assistance and restoration of any lost data. We would love to tell you more about the advantages that are available to you with our cloud solutions. For more information, please contact us today.
---
At Aggie Technologies NC, LLC, we offer cloud solutions in Durham, Burlington, Garner, Hillsborough, Raleigh, Cary, Wake Forest, Mebane, Goldsboro, Clayton, and Chapel Hill, North Carolina.
Similar Services We Offer: