Enhance the way you do business with our IT services.
Your business relies on technology every single day. Without it, your operation would come to a grinding halt and fail to keep up with the competition. Although technology has benefitted your organization in innumerable ways, cybersecurity threats are always looming and threatening to wreak havoc on your business' finances, reputation, and operability.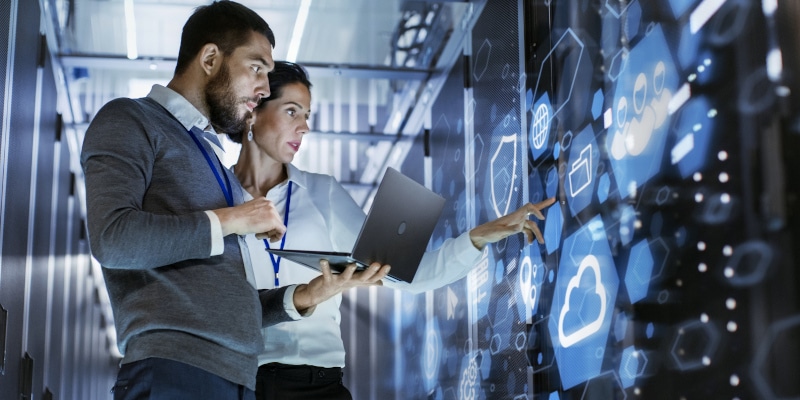 However, with our business IT services at Aggie Technologies NC, LLC, we can prevent major cybersecurity threats from harming your operations and ensure the useability of your technology moving forward. Some of our business IT services include:
IT support—Not sure why a system isn't working? Frustrated by an ongoing error that's making it hard for you to get work done? For all your IT questions and issues, we are here to provide solutions.
IT audits—An IT audit evaluates your organization's information technology data use, infrastructure, applications, policies, procedures, and processes. The purpose of an audit is to make sure all these systems comply with your organizational goals and objectives.
IT license compliance—We can make sure you are using software within the bounds of your licensing agreement.
IT upgrades—Technology is always changing, and your business needs to keep up. We can help you upgrade your software and systems to enhance your business processes.
Thanks to our expertise and experience, you can trust our business IT services and commitment to always doing what's best for your organization in Durham, North Carolina. To set up a consultation or learn more about any of our IT solutions, get in touch with us today.
---
At Aggie Technologies NC, LLC, we offer business IT services in Durham, Burlington, Garner, Hillsborough, Raleigh, Cary, Wake Forest, Mebane, Goldsboro, Clayton, and Chapel Hill, North Carolina.
Similar Services We Offer: