Our IT professional services allow business growth through smart use of technology.
When you are thinking of starting a business, it is often because you are passionate about a product or service that you can provide. However, starting a business often requires more than just passion and knowledge about your field. Technology is everywhere these days, and successful businesses know how to harness this power to their advantage. Here at Aggie Technologies NC, LLC, we are the technology and IT professional services experts you can utilize to integrate beneficial systems into your Durham, North Carolina business for success.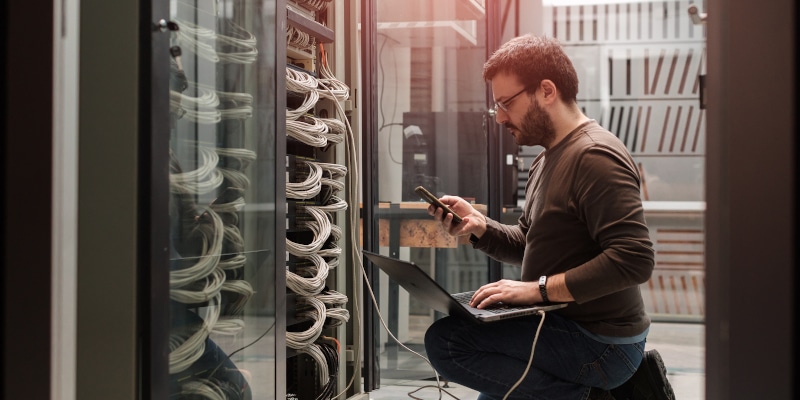 Our business allows our clients to focus on their own work, leaving the technology sector to our team of IT experts. Because we offer comprehensive IT professional services, our clients are provided with outstanding tech support, which is important for many businesses. We are able to provide things like server support, managed IT services, network security, cloud solutions, and so much more. We want you to give us your technology so that you can do what you do best in your business.
Our IT professional services are personable and attentive. We want your business to succeed because we care about your success, and we are willing to put in the effort to ensure that our clients get what they need on the technology side to see success on the business side. Whether you are looking for a new office move-in package, an upgrade to your existing IT technology, or assistance with other aspects of IT professional services, we want to help. For more information about our services, please contact us today.
---
At Aggie Technologies NC, LLC, we offer IT professional services in Durham, Burlington, Garner, Hillsborough, Raleigh, Cary, Wake Forest, Mebane, Goldsboro, Clayton, and Chapel Hill, North Carolina.
Similar Services We Offer: